About This Campaign
Family and Current Housing
After nearly ten years of marriage and building a life together, Bryant and Gina Mowry are overwhelmed with gratitude and excitement as they embark on their most recent adventure – building and buying their first home. The couple has watched friends purchase homes and first and second vehicles, while they struggled to even get by. "We were looking for a home and found that no bank would give us a loan. All the houses we could afford were in bad shape, and the houses in good shape were too expensive." Then the couple was introduced to Habitat for Humanity by a neighbor who heard that Habitat ECO had started working in Jefferson County. Hopeful that their dreams of homeownership may finally come true, the Mowrys applied and were accepted into the program. The Mowry family has lived in Steubenville, Ohio for roughly seven years, the two most recent at their current rental. It is clear that while the rental is a place to live, it is not a suitable home for the family. Having only two bedrooms, the home is over crowded for the family of five. Bryant and Gina's oldest child, James, is severely autistic and needs a sensory-controlled bedroom to himself. This leaves Bryant and Gina sharing the other room with the youngest two children, Sophia and Bennett. The house is also on two floors, has no backyard, numerous structural problems, and is in an unsafe part of town which create challenges when caring for James and giving him a meaningful quality of life. It's no surprise, therefore, that one of the couple's biggest goals is to have a home that belongs to them so they can make it safe and sensory-friendly for James. Overall though, Bryant and Gina want to own a home for the sake of all three of their children. "I just want the kids to have a steady place to call home instead of having to go from house to house, rental to rental," explained Gina. They're not the only ones excited by the prospect of a new home. Six-year-old Sophia has charmingly expressed her excitement over having her own room which she plans to decorate with rainbows. It is clear the entire Mowry family will not only enjoy but benefit from having a place to call their forever home.


A Bright Future
During the months the Mowrys have been enrolled in the Habitat program, they have worked as a team to prepare for the transition from renter to homeowner. Because of James' needs, Gina focuses on watching the kids while Bryant travels to the Habitat office or work sites to complete sweat equity hours. He completed all ten weeks of the House2Home education classes and invested numerous hours on worksites helping other families achieve their dream of homeownership. "It [sweat equity] is something I look forward to every week even if it means waking up early and driving a ways," said Bryant. "It's really fulfilling, not just with my house, but with anyone's house to help someone else get to have a home." In addition to completing the Habitat program, Bryant works hard at his job to provide financially for his family. Soon, all the couple's hard work will pay off, and their partnership with Habitat, volunteers, and donors will provide their family with a safe, decent, affordable home of their own!
Location / Venue
Address:
217 Summit Avenue
Mingo Junction, OH 43938
USA
Time:
Jan 24, 2020 08:30 am to
Apr 18, 2020 02:30 pm
Campaign to Support Habitat for Humanity East Central Ohio
Serving Stark, Carroll, Tuscarawas, Harrison, and Jefferson Counties, Habitat for Humanity East Central Ohio is driven by the vision that everyone needs a decent place to live. People partner with Habitat for Humanity to build or improve a place they can call home. Habitat homeowners help build their own homes alongside volunteers and pay an affordable mortgage. Through financial support, volunteering, or adding a voice to support affordable housing, everyone can help families achieve the strength, stability, and self-reliance they need to build better lives for themselves. To learn more, visit habitateco.org.
Welcome!

About Volunteering with Habitat for Humanity...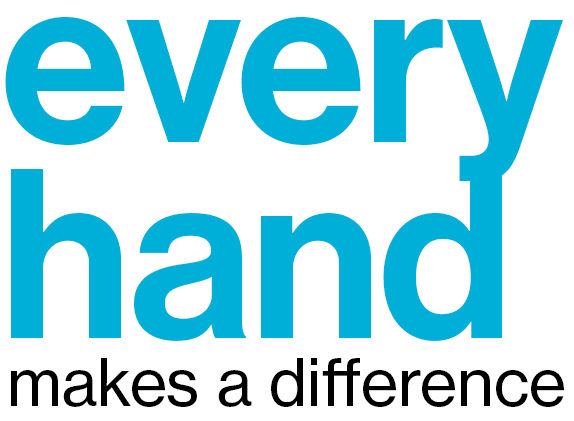 Thank you for volunteering with Habitat for Humanity, believing in our mission, and supporting one important vision—to end substandard housing in your community. Here are some really important next steps and things to know about your upcoming volunteer day. If you have a question that you don't see listed here,
contact us
and let us help.
What is a typical work day like?
9:00 a.m.

| The work day begins. Please arrive a few minutes early so you can sign in and learn the day's tasks and safety procedures.

11:00 a.m.

| Short break and devotional.

1:00 p.m.

| The work day ends. Based on the speed of volunteers, work day may end earlier.
What should volunteers wear?
You should wear appropriate clothing for the weather and the task. You could get hot, cold, sweaty, dirty, and dusty, and your clothes may get torn or stained. Your feet need to be protected, so closed toed shoes are required – no sandals! If your task is roofing, you must wear long-sleeved shirts and pants. No matter what, shirts must be worn at all times.

What should volunteers bring?
Water or Coffee

| There will be water provided on the site, but bringing your own water is always a good idea. It is very important to stay hydrated on hot summer days. Please feel free to bring additional beverages, such as coffee, with you to the work site.

Hat and Sunscreen

| If you will be working outside you'll need to protect your neck and face from sunburn. Bring a hat and/or sunscreen.

Bandana

| A bandana is great for wiping sweat from your face or soaking it in water to help cool you down.
Gloves, Tool Belt, and Nail Apron | Habitat has a limited number of these items available, so if you have your own, please bring them.

Personal Tools

| Habitat provides tools for the task of the day. However, feel free to bring your own tools, such as a hammer, tape measure, carpenter's pencil, utility knife, or speed square. Please do not bring power tools and do make sure to label all your tools!

A Positive Attitude

| Plan on having fun while putting in a hard day's work. Remember the purpose for which you are volunteering – to build a quality home for a hard working family in need.
Worksite Courtesy and Safety
Smoking

| There is NO SMOKING on any Habitat volunteer site. If you must take a smoking break, please step away from the site.

Safety Is Our First Priority

| We're not in a hurry. We'll take the appropriate time we need to build the house as carefully as if it were our own - with the best craftsmanship possible and in compliance with all applicable codes.

Pay Attention

| The best way to ensure safety for all workers is to be aware of your surroundings, at all times. You need to look out for your fellow volunteers like they are looking out for you. If you see a potentially dangerous situation, let the Site Supervisor or someone know immediately. It's also important to pay attention to the safety talk given at the beginning of your work day.

Protect Yourself

| It is for your safety to wear any safety equipment provided to you by Habitat. This will depend on the scope of work for the day. In most cases you will need to wear eye protection and gloves. If you are framing a new home, you will be required to wear a hard hat (if you have your own hard hat, feel free to bring that with you.) If dust bothers you, please wear a dust mask. Masks, gloves, eye protection, pants, and long-sleeved shirts are necessary when insulating. If working outside, remember to protect yourself from the sun.

Follow the Site Supervisor

| On each job site, the Site Supervisor is the boss. There may be other ways to perform a specific task, but we do things the Habitat way. Once the Site Supervisor makes a decision, please follow his/her directions.

Respect

| Please show respect to the building and environment with which you are working. Please take care of the tools and return them to the proper place when finished. We do our best to conserve building materials. We ask that you do the same. Respect your fellow volunteers. Work together, especially when cleaning up for the day, picking up trash and securing materials and tools.

Learn

| Most people that volunteer with Habitat are learning on the job. It is a great experience when you learn something new and are able to teach someone else. Learn as much as you can during your volunteer experience. You'd be amazed at the new things you'll learn!
Thank you for building homes, communities, and hope with Habitat for Humanity East Central Ohio! — "Each of you should use whatever gift you have received to serve others, as faithful stewards of God's grace in its various forms."