The Timken Company Build 1 | Wilson Family
About This Campaign
Worksite Health and Safety: We're following all regulations and guidelines to do our part to help protect the health of you, our team, and our community. Please scroll down to learn about the health and safety precautions you can expect while volunteering with us.
Family and Current Housing
Breanna Wilson and her sons live in a duplex in a public housing neighborhood where drug activity, excessive alcohol use, and noise from gunshots and arguments are common. She worries her boys, Ja'den (8) and K'veeair (6), are in danger when they play outside. Inside the duplex, a slow-draining bathtub has led to black mold. And with two growing boys and only two bedrooms, the space is overcrowded. Before public housing, Breanna and her sons lived with her mom, who died unexpectedly several years ago. When Breanna's mom was alive, she always encouraged Breanna to consider Habitat for Humanity, instead of paying high rent to live in public housing. Breanna was accepted into the Habitat program in 2017, but the amount of work felt overwhelming to her at the time, and she dropped out. After her mom passed away, Breanna's rent at her public housing facility kept going up as her income rose. She worked hard at her job at a local nursing home to make sure she could take care of her boys financially and afford to do things together as a family, and she felt like the money she earned from all the hours she was working should be able to provide something better than a crowded, unsafe duplex. She was ready to try Habitat again.

A Bright Future
Since Breanna started her Habitat partnership, she has finished all the classes she needs to complete the program. She's also learned how use a hammer and built her first wall in the Habitat construction warehouse – her favorite part of the experience so far. Breanna already has selected the lot where she will build her home, and she drives by it regularly. When she pictures her completed home, she sees space where her boys can play basketball and a garden where she can grow peas. She hopes her sons appreciate how far the family has come and see Habitat as a stepping-stone for them. Breanna also hopes they recognize how hard she has worked to get to this point. "This is my future, and it's so bright," Breanna said. "And I'm so happy."She said she can't wait until the first time she opens the door to the home she built. "It's going to be emotional, I'm going to cry, and I'm going be amazed that this is something that I did for my family with my own two hands," she said.
Location / Venue
Address:
1452 Housel Avenue Southeast
Canton, OH 44707
USA
Time:
May 18, 2021 08:00 am to
Aug 27, 2021 02:30 pm
Campaign to Support Habitat for Humanity East Central Ohio
Serving Stark, Carroll, Tuscarawas, Harrison, and Jefferson Counties, Habitat for Humanity East Central Ohio is driven by the vision that everyone needs a decent place to live. People partner with Habitat for Humanity to build or improve a place they can call home. Habitat homeowners help build their own homes alongside volunteers and pay an affordable mortgage. Through financial support, volunteering, or adding a voice to support affordable housing, everyone can help families achieve the strength, stability, and self-reliance they need to build better lives for themselves. To learn more, visit habitateco.org.
Welcome!

About Volunteering with Habitat for Humanity...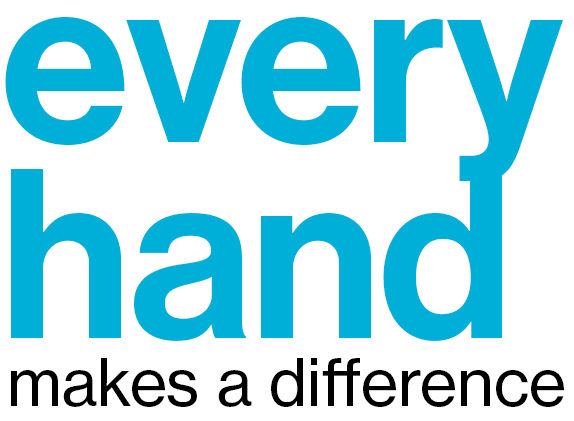 Thank you for volunteering with Habitat for Humanity, believing in our mission, and supporting one important vision—to end substandard housing in your community. Here are some really important next steps and things to know about your upcoming volunteer day. If you have a question that you don't see listed here,
contact us
and let us help.
Please note,
to do our part to help protect the health of you, our team, and our community, we're following all guidelines and recommendations.
Here are a few things you need to know before volunteering.
Please read this entire guide carefully.
What is a typical work day like?
Before Volunteering

| If you are not feeling well or have a temperature of 100.4 or higher, please stay home. Call 330-312-3419 to cancel. Leave a message if no one an

swers.

8:00

– 8:15

a.m.

|

Worksite check-in runs from 8 to 8:15 a.m. Please wait in your car if you arrive at the worksite before then.

8:15 a.m.

|

Welcome and safety talk.

8:30 a.m.

| The work day begins.

10:00 a.m.

| Short break

.

12:00 p.m.

| Lunch break.

Individual volunteers should bring their own lunch

.

Group lunches must be individually boxed or bagged.

2:30 p.m.

| The work day ends. Based on the speed of volunteers, the work day may end earlier.
What should volunteers wear?
You should wear appropriate clothing for the weather and the task. You could get hot, cold, sweaty, dirty, and dusty, and your clothes may get torn or stained. Your feet need to be protected, so closed toed shoes are required – no sandals! If your task is roofing, you must wear long-sleeved shirts and pants. No matter what, shirts must be worn at all times.

What should volunteers bring?
A Face Mask

| You will be required to wear a mask on Habitat worksites. If you do not have one, one will be provided.




Water or Coffee

| There will be water provided on the site, but bringing your own water is always a good idea. It is very important to stay hydrated on hot summer days. Please feel free to bring additional beverages, such as coffee, with you to the work site.

Hat and Sunscreen

| If you will be working outside you'll need to protect your neck and face from sunburn. Bring a hat and/or sunscreen.

Bandana

| A bandana is great for wiping sweat from your face or soaking it in water to help cool you down.

Gloves, Tool Belt, and Nail Apron

| Habitat has a limited number of these items available, so if you have your own, please bring them.

Personal Tools

|

Habitat

will provide

all volunteers with their own set of

personal hand

tools

to use for the day to limit sharing equipment.

However, feel free to bring your own

tools

such as a hammer, tape measure, carpenter's pencil, utility knife, or speed square.

Please do not bring power tools.

Make sure to label all your tools

and keep them with you at all times.

A Positive Attitude

| Plan on having fun while putting in a hard day's work. Remember the purpose for which you are volunteering – to build a quality home for a hard working family in need.
Worksite Courtesy and Safety
Smoking

| There is NO SMOKING on any Habitat volunteer site. If you must take a smoking break, please step away from the site.

Safety Is Our First Priority

| We're not in a hurry. We'll take the appropriate time we need to build the house as carefully as if it were our own - with the best craftsmanship possible and in compliance with all applicable codes.

Cleanliness

| Handwashing stations and hand sanitizer will be provided. Surfaces will be

sanitized

throughout the day.




Pay Attention

| The best way to ensure safety for all workers is to be aware of your surroundings, at all times. You need to look out for your fellow volunteers like they are looking out for you. If you see a potentially dangerous situation, let the Site Supervisor or someone know immediately. It's also important to pay attention to the safety talk given at the beginning of your work day.

Protect Yourself

| It is for your safety to wear any safety equipment provided to you by Habitat. This will depend on the scope of work for the day. In most cases you will need to wear eye protection and gloves. You will be required to wear a hard hat at all times. If you have your own hard hat or safety glasses, feel free to bring that with you. If dust bothers you, please wear a dust mask. Masks, gloves, eye protection, pants, and long-sleeved shirts are necessary when insulating. If working outside, remember to protect yourself from the sun.

Follow the Site Supervisor

| On each job site, the Site Supervisor is the boss. There may be other ways to perform a specific task, but we do things the Habitat way. Once the Site Supervisor makes a decision, please follow his/her directions.

Respect

| Please show respect to the building and environment with which you are working. Please take care of the tools and return them to the proper place when finished. We do our best to conserve building materials. We ask that you do the same. Respect your fellow volunteers. Work together, especially when cleaning up for the day, picking up trash and securing materials and tools.

Learn

| Most people that volunteer with Habitat are learning on the job. It is a great experience when you learn something new and are able to teach someone else. Learn as much as you can during your volunteer experience. You'd be amazed at the new things you'll learn!
Thank you for building homes, communities, and hope with Habitat for Humanity East Central Ohio! — "Each of you should use whatever gift you have received to serve others, as faithful stewards of God's grace in its various forms."