Leaders Worth Following Build Day
About This Campaign
Before You Volunteer: Please scroll down to learn more about what to expect when you volunteer with Habitat. Please also know that Habitat will monitor local and federal health and safety guidelines and implement any applicable restrictions that may be in place on the day you volunteer.
Palm Family and Current Housing
Courtney Palm will be the first person in her family to own a home. Courtney and her daughters live with Courtney's mother in an apartment in Louisville. Since Courtney had her baby, Ne'Cari, the home has become overcrowded. Because there aren't enough bedrooms for everyone, Courtney and Ne'Cari sleep downstairs in a portion of the finished basement. The apartment also has some issues with leaking pipes and mold in the bathroom, and cars frequently get broken into because the parking area for the complex is not near the units. While Courtney loves her mom, she's excited to finally be out on her own with her daughters and to give them a better place to live. Getting the keys to her own home will provide Courtney with a huge feeling of independence. She won't have to rely on anyone else to do something for her – she will know she can do it herself. Courtney said she hopes that by watching her, her girls are learning that same independence and developing the same motivation to work hard. When Courtney thinks about what her new home will mean to her, she thinks about her family: "I get to be with my family and spend time with them and just have a place for my kids to grow up and to be happy," she said.
A Bright Future
Since joining the Habitat partnership, Courtney has enjoyed taking homeowner maintenance education classes and learning how to take care of the home she soon will own. She's looking forward to getting to build with other Habitat families, not only because she knows it will teach her skills that will be helpful for her as a future homeowner, but also because she'll be helping somebody else at the same time. Courtney is most excited to have space in her new Habitat home for her family to be able to sit down and eat together at the same time. Right now, with so many people living in the apartment with such a tiny kitchen, that's not possible. But once Courtney purchases her Habitat home, she knows she'll be able to set up a table and invite her family over for the holidays. Courtney said her Habitat home will be special because love will go into building it. "You just feel it," she said. "You really feel like you did this."
Austin Family and Current Housing
Claudia Austin and her sons are hoping to build a house with room to grow – something they lack in their small, two-bedroom rental in Massillon. The family of three lives in a duplex where they're constantly bumping into each other, making it tough to enjoy their time together at home. In addition to having her two boys cramped in the small living room and kitchen, Claudia is helping raise her niece and nephew, which at time adds to the crowding. The house also has occasional electrical issues because of a substation behind the home that causes the power to go out and is near a motel that frequently houses registered sex offenders. Claudia applied for the Habitat for Humanity partnership at her mom's recommendation and liked the idea that she would get to be part of building her own home – an opportunity she said she wouldn't get otherwise with the income she makes working for a garage door manufacturer. She looks forward to having a place her family can call their own, where she and her boys can invite friends over and host birthday and holiday gatherings. "We like to celebrate our life, but it's hard to do that when it's such a small place right now," Claudia said. At home, Claudia and her sons like being outside together and playing board games and card games. Both boys describe their mom as kind and say she's taught them the importance of being respectful to everyone.

Claudia has spent the past year investing hours into her sweat equity for the Habitat partnership as she prepares to build her own home. Claudia's favorite part of her sweat equity has been working at the Habitat for Humanity ReStore and building with other families in the partnership. As for her home, she's looking forward to meeting the volunteers who will embrace and bless her family without asking for anything in return. She knows her Habitat house will build a better future for her sons, Thomas and Benjamin. With a zero-interest mortgage, she will be able to save her money to invest back into her home and into her children. "I'm doing this so they can have a place to call their own one day that I help make and I help build for them."

Location / Venue
Time:
Jul 02, 2021 08:00 am to
Oct 02, 2021 02:30 pm
Campaign to Support Habitat for Humanity East Central Ohio
Serving Stark, Carroll, Tuscarawas, Harrison, and Jefferson Counties, Habitat for Humanity East Central Ohio is driven by the vision that everyone needs a decent place to live. People partner with Habitat for Humanity to build or improve a place they can call home. Habitat homeowners help build their own homes alongside volunteers and pay an affordable mortgage. Through financial support, volunteering, or adding a voice to support affordable housing, everyone can help families achieve the strength, stability, and self-reliance they need to build better lives for themselves. To learn more, visit habitateco.org.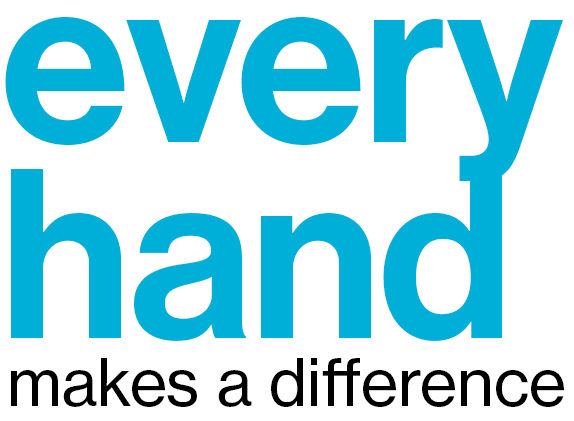 What to Expect: Volunteering with Habitat
Welcome—thank you for volunteering with Habitat for Humanity East Central Ohio! At Habitat, we believe everyone deserves a decent, affordable place to call home. With your help, we can build homes, communities, and hope. Here are some important next steps and things to know about your upcoming volunteer day. Please read this entire guide carefully.
What can I expect during a typical work day?
Before Volunteering — If you are not feeling well for any reason, please stay home and call 330-312-3419 to cancel. Please leave a message if no one answers.
8:00 to 8:15 a.m. — Worksite check-in is from 8 to 8:15 a.m. Please wait in your car if you arrive at the worksite before then.
8:15 a.m. — Welcome and safety talk.
8:30 a.m. — The workday begins.
10:00 a.m. — We'll take a short break.
12:00 p.m. — Lunch break. Individual volunteers should bring their own lunch. Group lunches should be individually boxed or bagged.
2:30 p.m. — The workday ends. Based on the speed of volunteers, the workday may end earlier.
What should I wear?
Closed-toe shoes are required and sandals are not permitted. You should wear appropriate clothing for the weather and the task. You could get hot, cold, sweaty, dirty, dusty, and your clothes may get torn or stained. If your task is roofing, you must wear long-sleeved shirts and pants. No matter what, shirts must be worn at all times.

What should I bring?

Water or Coffee — There will be water provided on the site, but bringing your own water is always a good idea. It is very important to stay hydrated on hot summer days. Please feel free to bring additional beverages with you to the worksite, such as coffee or electrolyte replenishing drinks.
Hat and Sunscreen — If you will be working outside, you'll need to protect your neck and face from sunburn. Bring a hat and/or sunscreen.
Bandana — A bandana is great for wiping sweat from your face or soaking in water to help cool you down.
Personal Tools — Habitat will provide all volunteers with their own set of personal hand tools to use for the day to limit sharing equipment. However, feel free to bring your own tools such as a tool belt, gloves, hammer, tape measure, carpenter's pencil, utility knife, or speed square. Make sure to label all your tools and keep them with you at all times. Please do not bring power tools.
A Positive Attitude — Plan on having fun while putting in a hard day's work. Remember why you're volunteering: to build a quality home with a hardworking family in need.
Worksite Courtesy and Safety
Smoking — There is no smoking on any Habitat volunteer site. If you must take a smoking break, please step away from the site.

Safety First— We're not in a hurry. We'll take the appropriate time we need to build the house as carefully as if it were our own, with the best craftsmanship possible, and in compliance with all applicable codes. We will be encouraging our volunteers to take breaks as needed throughout the day to ensure the safety and health of everyone on site.
Cleanliness — Handwashing stations and hand sanitizer will be provided.
Pay Attention — The best way to ensure safety for all workers is to be aware of your surroundings, at all times. You need to look out for your fellow volunteers like they are looking out for you. If you see a potentially dangerous situation, let the Project Manager know immediately. It's also important to pay attention to the safety talk given at the beginning of your work day.
Protect Yourself — It is for your safety to wear any safety equipment provided to you by Habitat. This will depend on the scope of work for the day. You may be required to wear eye protection and a hard hat. If you have your own hard hat, safety glasses, or mask, feel free to bring them with you. Pants and long-sleeved shirts are necessary when insulating. If working outside, remember to protect yourself from the sun.
Follow the Project Manager — On each job site, the Project Manager is in charge. There may be alternative ways to perform a specific task, but we do things the Habitat way for good reason. Once the Project Manager makes a decision, please follow his/her directions.
Respect — Please show respect to the building and environment with which you are working. Please take care of the tools and return them to the proper place when finished. We do our best to conserve building materials and we ask that you do the same. Respect your fellow volunteers. Work together, especially when cleaning up for the day, picking up trash, and securing materials and tools.
Learn — Most people that volunteer with Habitat are learning on the job. It's a great experience when you accomplish something new and are able to teach someone else. Take in as much as you can during your volunteer experience. You'll be amazed at the new things you'll learn!
Questions?
Let us help! If there's something you're wondering about that we haven't covered, give our team a call at
330-915-5888
. Thank
you
for building homes, communities, and hope with Habitat for Humanity East Central Ohio!